In December 2018, I was accepted into a summer residency in Hovinkartano, Hauho, Finland.  The beautiful countryside, fresh air, tranquility and peacefulness was a welcome change from the busy city, and I was filled with so much inspiration.

Initially, I thought that I would compose entirely new pieces. However, as I did not expose myself to the local music for the first two weeks, the beauty of the area changed my existing songs, and gave them a brighter, more beautiful and positive tone. I now have a deeper understand of what these songs mean to me, and how they reflect my body, mind and soul. As I gain new experience, my existing songs gain new colors..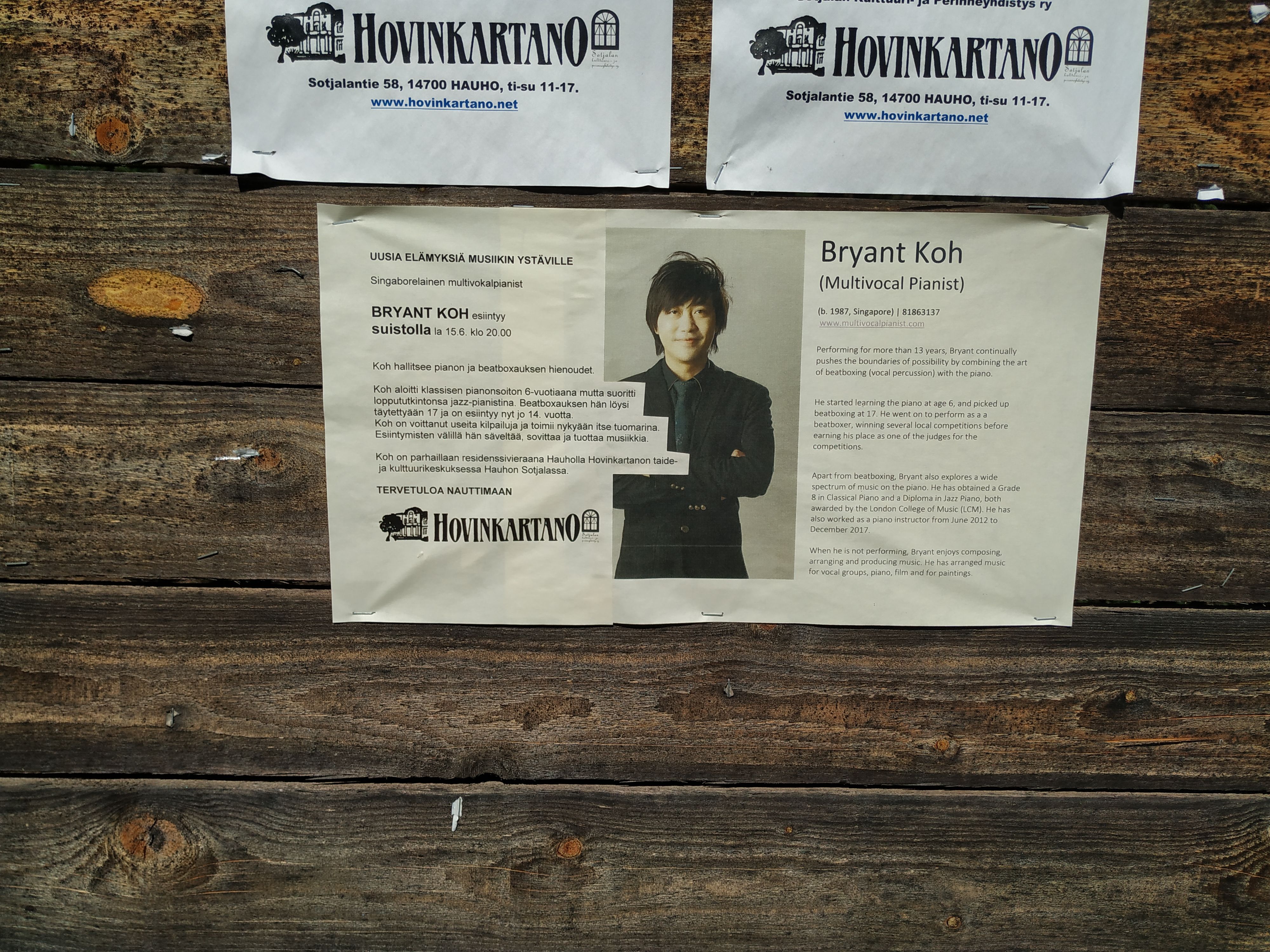 Living on the countryside in a nice little cottage gave me a lot of time to reflect on my life and music, with no distractions at all. It was like taking the time to polish and add ornaments to my songs.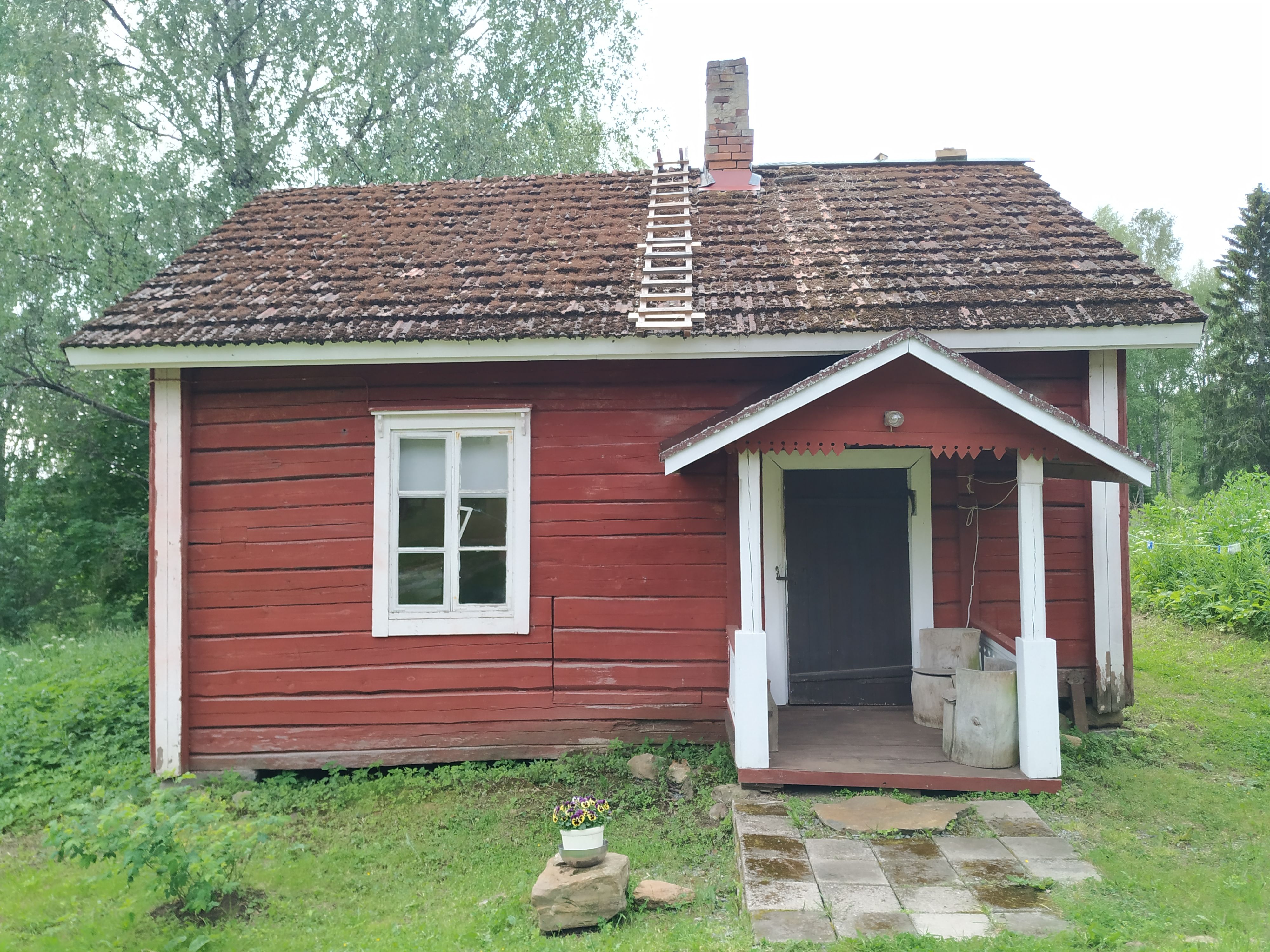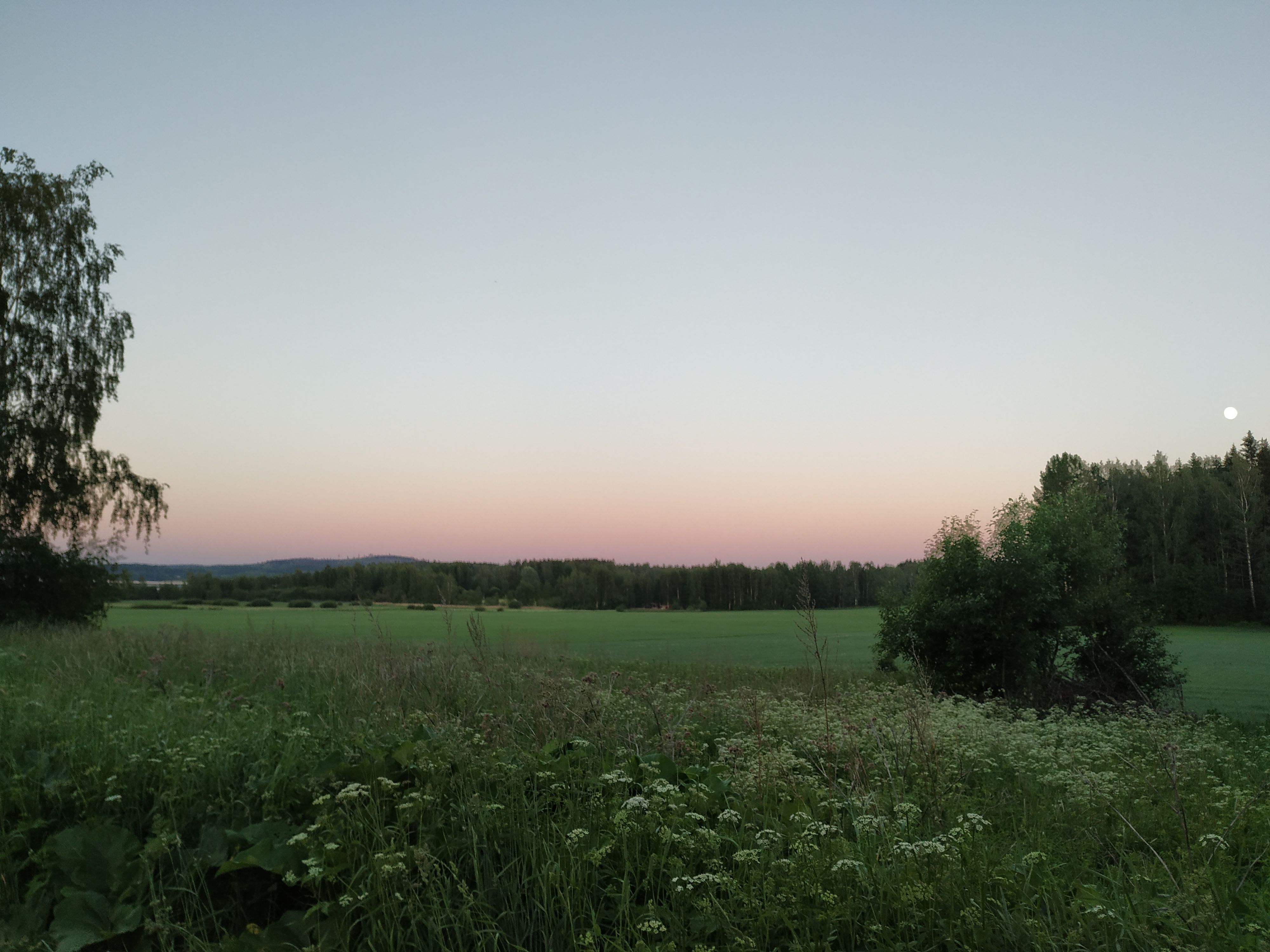 In the following weeks I visited various museums, including the birthplace of Finnish composer Jean Sibelius. I also visited Viitasaari, a town about three hours north of Hovinkartano, where I attended a week-long music festival "Time of Music". There I witnessed music that is completely foreign to me, but it gave me so much inspiration knowing that there are musicians always pushing the boundaries of music with the use of technology.  I'm still digesting my experiences, and perhaps I shall write a new piece once I am done..